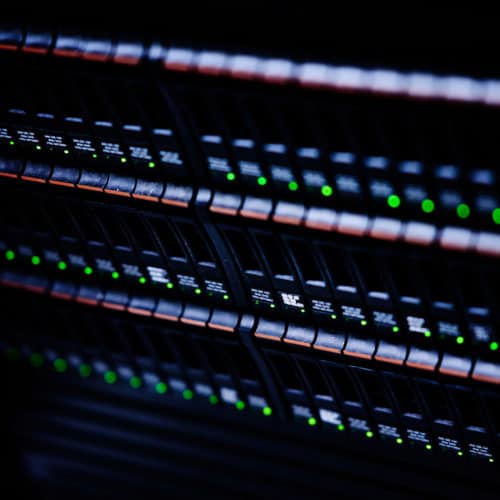 High demands are placed on a data center. The growth of data volume is increasing every day along with more programs, applications and devices making the work of a data center never complete. The requirements for availability and security are also great and therefore Bluerange Data center is the cornerstone of our IT solutions and must work 24/7.
OUR DURABLE IT SOLUTIONS ARE ALSO COMPLETELY SUSTAINABLE
We want to make a difference. Who does not want that? We want to do things right, not only by delivering outstanding services but also by giving back to the environment while we do so. Our cycle-oriented, sustainable business philosophy is good for both people and nature and most likely a good long-term solution for you.
The Bluerange data center uses green electricity, ie electricity from wind and hydropower and the energy is reused, which results in us having a primary energy factor of 0.2. The primary energy factor (PEF) is defined as the ratio between primary and secondary energy.
The rack system in the data center is efficiently cooled by water from "cold" Lake Vättern and in the thermal recovery system which, with the help of absorption technology, is reused for both hot and cold energy.
Outdated equipment is also reused either within the company or through third-party companies.
Bluerange uses our scenic lake to cool the data hall in a brilliant way. Their permanent cooling needs are covered by nature without the need for power-hungry compressors.

Marcus Carpvik, Jönköping Energi
The Data center In Short
Built in 2008
Fire resistance E120
24/7 guarded surveillance
Fire and combustion protection systems
UPS combined with a 96 h Backup Diesel Generator
uses a nearby lake for water and cooling systems
Redundant high-speed network
Bluerange has a complete peering / BGP protocol – completely independent of the provider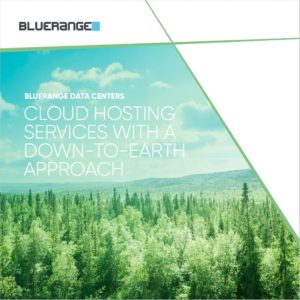 INFRASTRUCTURE
Virtualization via VMware
Redundant storage and off-site replication
Service Provider for VMware, IBM, Microsoft
Built on HP technology
DATA CENTER BROCHURE