We create professional and appealing websites with well-thought-out details, high finishes and aesthetic quality. This is to best reflect the company's message for both the company's core values and products/services.
A VISUAL EXPRESSION IS IMPORTANT TO COMMUNICATE THE RIGHT MESSAGE
When we at Bluerange create a website, we attach great importance to the graphic expression. We use the customer's graphic profile, the purpose and goal of the website should be to run as a common thread through the website. And the right message is conveyed to you by optimal placement of text, photo and design.
We at Bluerange usually choose to use the publishing tool WordPress when we design new websites. There are already customizable themes where all functionality works towards presenting the content in as graphically clean and easily accessible as possible. As a result of this way of working, all programming is already done, and we can put more time and emphasis into creating as meaningful and optimal a website as possible for you.
You can choose to host your website on one of our web hosts, VPS or on your own server.
FOUR STEPS TO NEW WEBSITE
1Select package
Choose one of the following suitable fixed price packages for your website. Tell us a little more about your business and feel free to send in the company's graphic profile.
2Design suggestions
When we have done a small needs analysis, you will receive a proposal on a theme that we will use. Then you can decide whether the design and appearance suits your business.
3WordPress
We build the website in WordPress and fill it with the desired content. You can easily follow the work and later easily update yourself in one of the world's simplest CMS tools.
4Test and publication
When the website is complete and you have approved the page, we will publish it. If you wish, we will help you move the domain and any e-mail to us.
WEBSITE PACKAGE
| | Small website | Medium website | Large website |
| --- | --- | --- | --- |
| Theme customized to your graphic profile | | | |
| Pages, number | 1 | > 5 pc | > 11 pc |
| Help with image and text | > 2 h | > 7 h | > 13 h |
| Responsive design | | | |
| Newsletter (Get a newsletter) | | | |
| Contact form | | | |
| Connection to social media | | | |
| Blog | | | |
| Google Maps | | | |
| Google Analytics | | | |
| Basic keyword optimization (SEO) | | | |
| Price | 4 490 SEK | 9 990 SEK | 17 900 SEK |
Demo hemsidor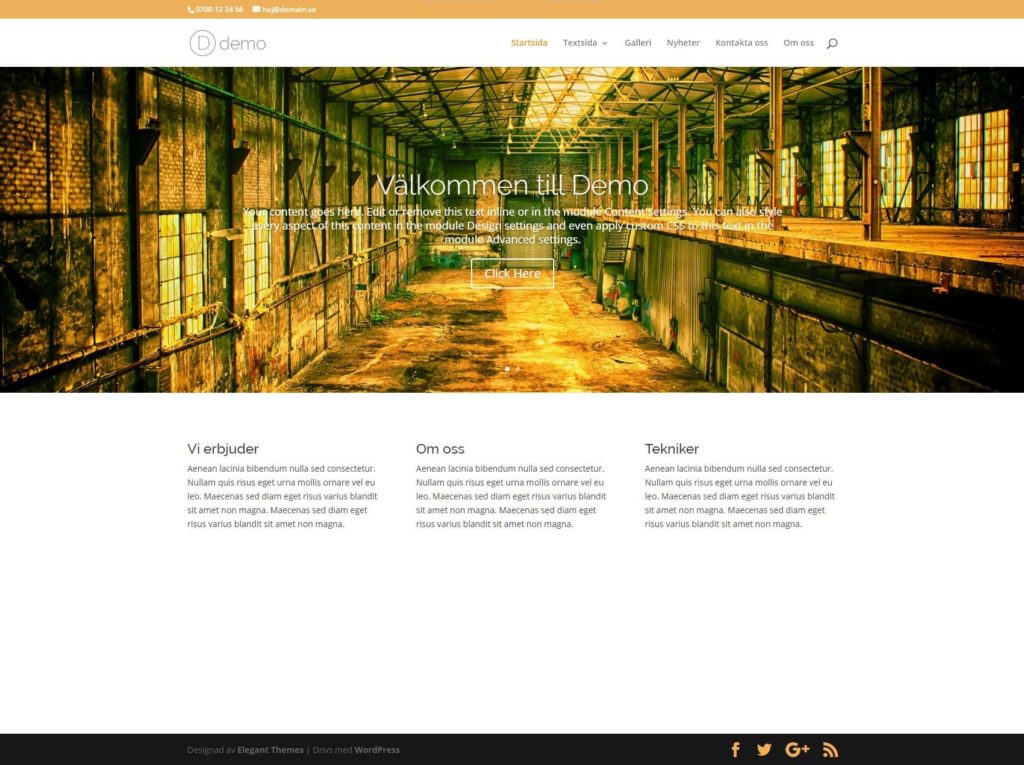 Demo website 1
Demo website 2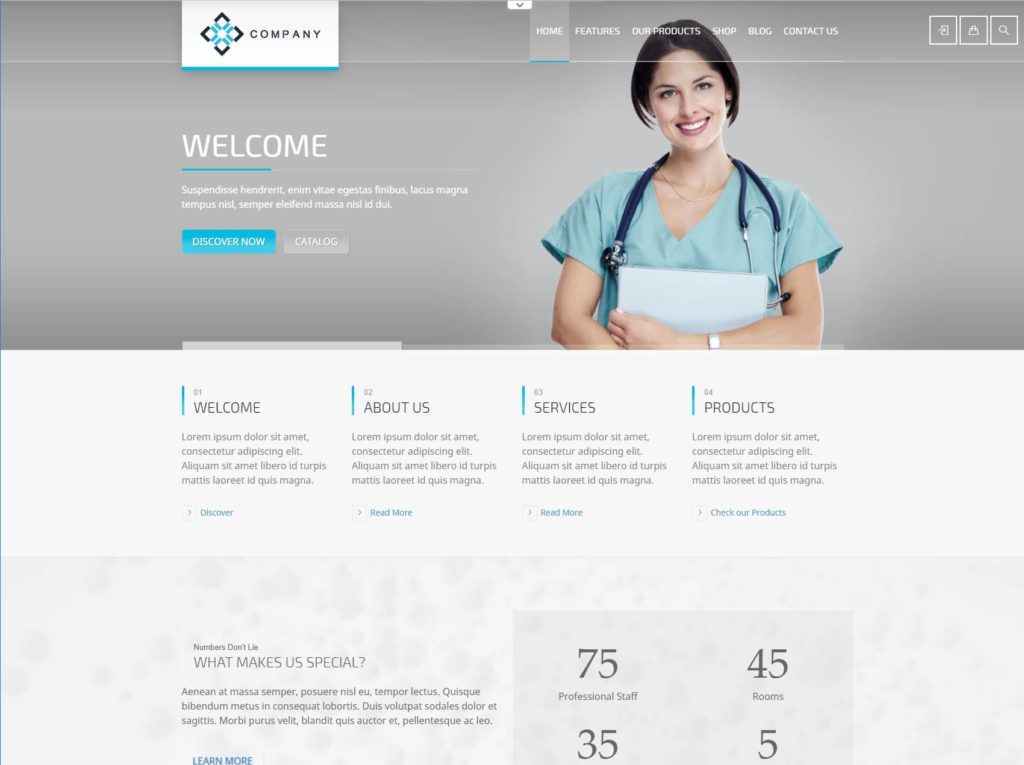 Demo website 3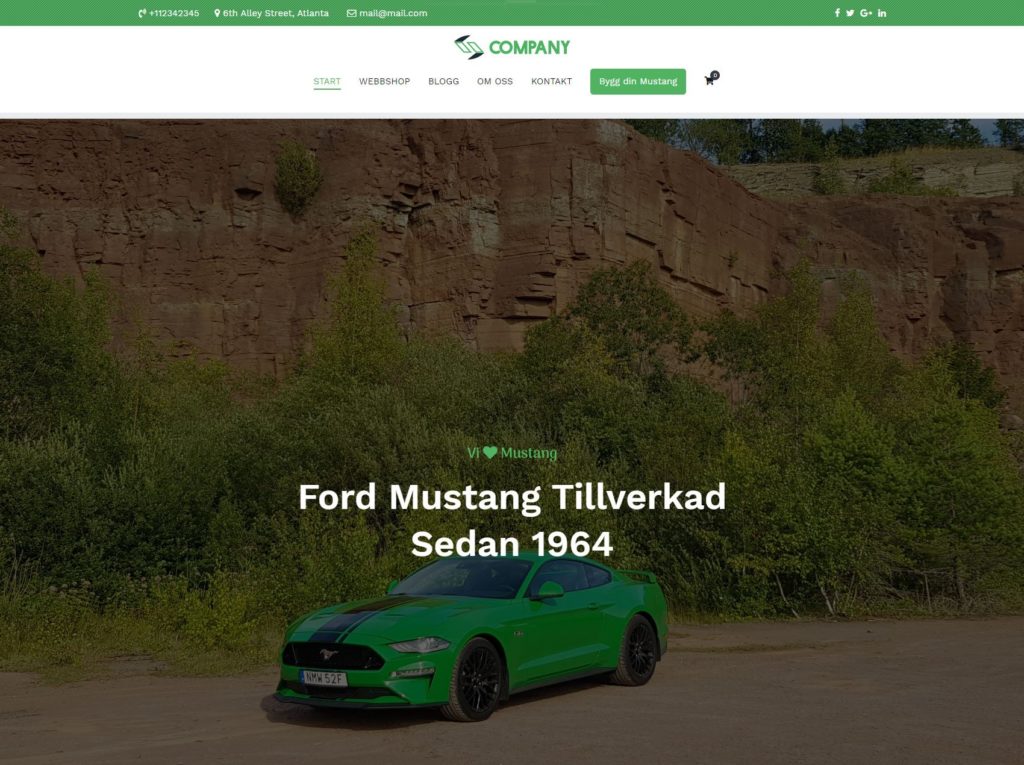 Demo Website 4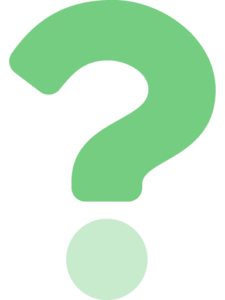 DO I REALLY BUY THE WEBSITE AT A FIXED PRICE?
Yes! We think it should be easy and get a responsive website. Therefore, we have chosen to use a fixed price for our packages and web hosting.
If you feel that the above package does not suit you and your company, we can of course make a customized quote. The easiest way to get in touch with us is through the contact form below.
With a website at a fixed price, you can feel safe!
FOCUS ON 100% SATISFIED CUSTOMERS
A new website is a big deal. Our goal is always good quality and satisfied customers.
Contact form